Located in Fairhope Alabama, Rivenbark Media offers a full spectrum of internet marketing services for small to mid-sized Businesses and Agencies.
Rivenbark Media can assist your company in web marketing, website design & development, software product design & usability testing, marketing campaigns, product management, and online training.
John Robert Rivenbark, Sole Proprietor of Rivenbark Media, has provided website consulting services for small to medium businesses for over ten years. John has a reputation for providing cost-effective, cutting-edge marketing services that fit the needs and budgets of his customers. He has retained many of the same clients these many years because of his honesty and straight-talk about his client's business needs.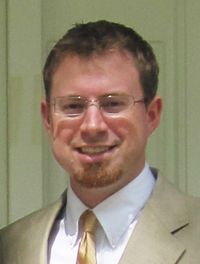 John Robert Rivenbark was previously Vice President of Product Management for RIISnet. He was offered the position two years after providing consulting for Jeff Smith, the founder, when the company was in its infancy. His responsibilities included analyzing and ensuring the quality of RIISnet's online software product and coordination of marketing efforts toward overall company objectives. Product Managers are customer advocates; prioritizing requirements, creating designs that promote usability, and confirming client satisfaction.
Prior to joining RIISnet, John served as Marketing Director and Usability Engineer for CTS, a software development company serving enterprise-level organizations across the US and Europe. His duties included creative direction, marketing management, interface development, website development, and management of the firm's partnership with Microsoft. He has designed online software products for national energy utilities, financial organizations, and government agencies.
Rivenbark Media's Recent Blog Posts: